Sports Product Jobs and Equipment & Apparel Manufacturers Rep Jobs
Become a Sports Career Finder member and gain access to our information-filled section on working for sports equipment, apparel, and footwear companies.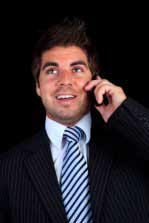 Working in sports doesn't mean you have to work for a team or league. Many people that are interested in sports find it very exciting and rewarding to work on the sports products side.
This includes large product companies like Nike and Adidas all the way down to small shops that sell sport specific products such as ski or biking equipment.
Product jobs usually contain three key components:
They require significant background knowledge in sports and athletics in general
They are fast paced and very competitive
They involve ever changing technologies that employees must be knowledgeable about
There are a variety of options for those interested in a career in product sales as it relates to sports and otherwise.
Search Hundreds of Sports Rep Job Openings
Types of Athletic Product Sales Jobs
The jobs vary from manufacturer reps for sports apparel or accessories to general sporting goods store salespeople to store managers to marketing and sales professionals at major sports brands (i.e., Nike, Adidas, UnderArmour).
The member's section of the website includes two insightful interviews with seasoned industry professionals, one who works for Nike and the other for Smith eyewear.
Jobs in this sports field can require a lot of travel and you'll need to be a "people person," but the rewards can be high in terms of pay and perks. Get a job with a major brand name in the footwear, apparel, or sports equipment sector and take advantage of tremendous promotional opportunities as well.