Sports Agent – Athlete Representation Jobs
Become a Sports Agent!
A great many former athletes, new attorneys, and those who are entrepreneurial and love sports want to be sports agents. The field is called Athlete Representation and it can be extremely lucrative for those who establish a solid client list.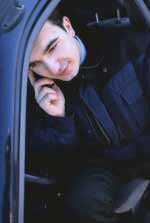 When the hit movie Jerry Maguire debuted at box offices across the country, everyday people started fantasizing about the glamour, money, recognition, and endless perks enjoyed by sports agents. While many of the perceptions have a basis in truth, there are countless numbers of agents who are under the radar, maintaining a stable list of clients but leading a relatively low profile career. They're the ones representing lesser-known athletes and not the Alex Rodriguez's, Reggie Bush's and Kobe Bryant's of the world.
Some sports agents represent athlete clients from across many different sports, while others only represent athletes from one sport — like baseball. For example, Leigh Steinberg, the agent whose life inspired the Jerry Maguire movie, works primarily with NFL players, but over his career has had upwards of 150 clients in six different sports. Servicing many clients makes an agent's job more intensive, but also increases revenue potential.
Find Athlete Representation Opportunities!
As a SportsCareerFinder member you will learn the pros and cons of working independently or for an agency; representing athletes as an attorney in a law firm; the skills and disposition needed in order to have a sports agent career; and how to get started. Our job center also includes employer profiles to help you get your job search started.
Want to learn more about sports agent jobs? Utilize the tools on SportsCareerFinder:
Sports Agencies list
Entertainment Agencies list
Law Firms with athlete clients list
Employer profiles
Advice and information for aspiring sports agents
These are just some of the positions detailed in the sports agent jobs section of SportsCareerFinder.