Professional Sports Team Jobs
Scouting, Marketing, Sales Jobs, and More!
Envision yourself working full-time or in an internship capacity for a professional sports franchise! These sports jobs provide access to the team, good pay, and all kinds of perks.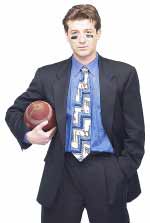 Most definitely you'll be the envy of many a sports fan who would gladly trade in their job for one where the focus is professional sports. It's true that the competition is fierce for jobs with pro sports teams, but you can do things to increase your chances of getting an interview and sliding a foot inside the door.
In the member's section of SportsCareerFinder we'll provide you with powerful insights into the potential pro team jobs available. This section also includes two great interviews with people working for sports teams. The information they provide will help you understand what it takes to land a job and what the industry is like once you're a part of it.
Once you have read through our material on working in pro sports you'll want to take advantage of our links and resources as well as the JobCenter. We make it easy to find the employment pages of nearly every sports team, from the NBA to the MLS.
Types of Pro Sports Positions
Want to learn more about pro sports team jobs? Here is a list of positions detailed on SportsCareerFinder:
Marketing Director Jobs – Marketing directors develop the firm's marketing strategy in detail. With the help of marketing assistants and market research personnel, they estimate demand and create a brand image for the team.
Team Marketing / Promotions Assistant Jobs – The Marketing Assistant is responsible for assisting in the development and for taking primary responsibility for the execution of marketing initiatives. These employees direct promotional programs that combine advertising with purchase incentives to increase sales for sponsor companies.
In-Game Marketing Coordinator Jobs – In-game marketing coordinators are tasked with making sure the stadium or arena entertainment runs smoothly.
Director of Sponsorships and Business Development Jobs – Charged with overseeing the sales and account management staff and work with the VP on strategies for targeting companies within different categories. Directors also work with the league office to keep up to date on open categories that the team is allowed to sell sponsorships in.
Sponsorships Sales Executive Jobs – Some responsibilities for sponsorship salespeople include: identify local, regional, and national companies as potential sponsors and/or corporate hospitality customers by reviewing lists, research and networking.
Sponsorships Account Manager Jobs – The Business Development Account Manager is responsible for managing the relationships with corporate sponsorship partners, and implementation of all contractual elements, including radio, signage, publications, in-arena and retail promotions, community programs, events and hospitality.
Director of Community Relations Jobs – Their main job function is to motivate people in the media to run stories that show their team in a positive light.
Ticket Sales Director Jobs– Ticket sales directors were often the most successful ticket sales account executives or suite/group sales executives. They worked their way into directorial positions through hard work on the front end proving their selling abilities.
Ticket Sales Account Executive Jobs – Ticket sales account executive is a great position for someone that wants to break into the field and has little experience with marketing, branding or sponsorships.
Scout Jobs – Professional scouts evaluate the skills of athletes to determine talent and potential. As a sports team's eyes and ears, the scout's primary role is to find top athletic candidates for the team he or she represents.
Group and Suites Sales Account Executive Jobs – Stadium suite/group ticket sales account executives are responsible for generating and increasing revenue through the sale of group outings (suites and club seating) to games through relationships using a current and prospective organization base.
These are just some of the positions detailed in the professional sports team jobs section of SportsCareerFinder.